Find a partner
Medical Training Tools has valuable contacts with several partners. Find one of our partners on this page. Perhaps you'd like to join us?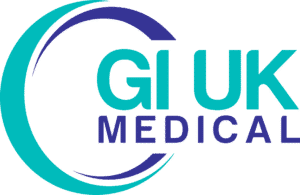 About us

GI UK Medical, formally incorporated in July 2019 by three founding partners, brings a wealth of experience and expertise to the healthcare sector. Having rebuilt, grown, and developed numerous organisations in this marketplace, we are now building the UK's most innovative and creative medical sales organisation.
Our team combines experience, talent, passion, and enthusiasm to deliver the best possible experience to our customers and their organisations, with both diligence and the utmost attention to detail.
GI UK Medical is a unique, independent, and dynamic distributor, providing gold-standard products and managed services to the healthcare industry across the UK.
Our Mission
GI UK Medical is an innovative, independent organisation, breaking new ground in the endoscopy healthcare environment.
We apply purpose-driven products and solutions from around the globe to help facilitate improved delivery of healthcare in the NHS and private sectors.
We are driven to provide outstanding customer service and product solutions. All our teams are united in the understanding that what we do every day makes a difference to our customers and their patients.
"From everyday essentials to cutting-edge technology, the UK's premier independent partner in endoscopy"