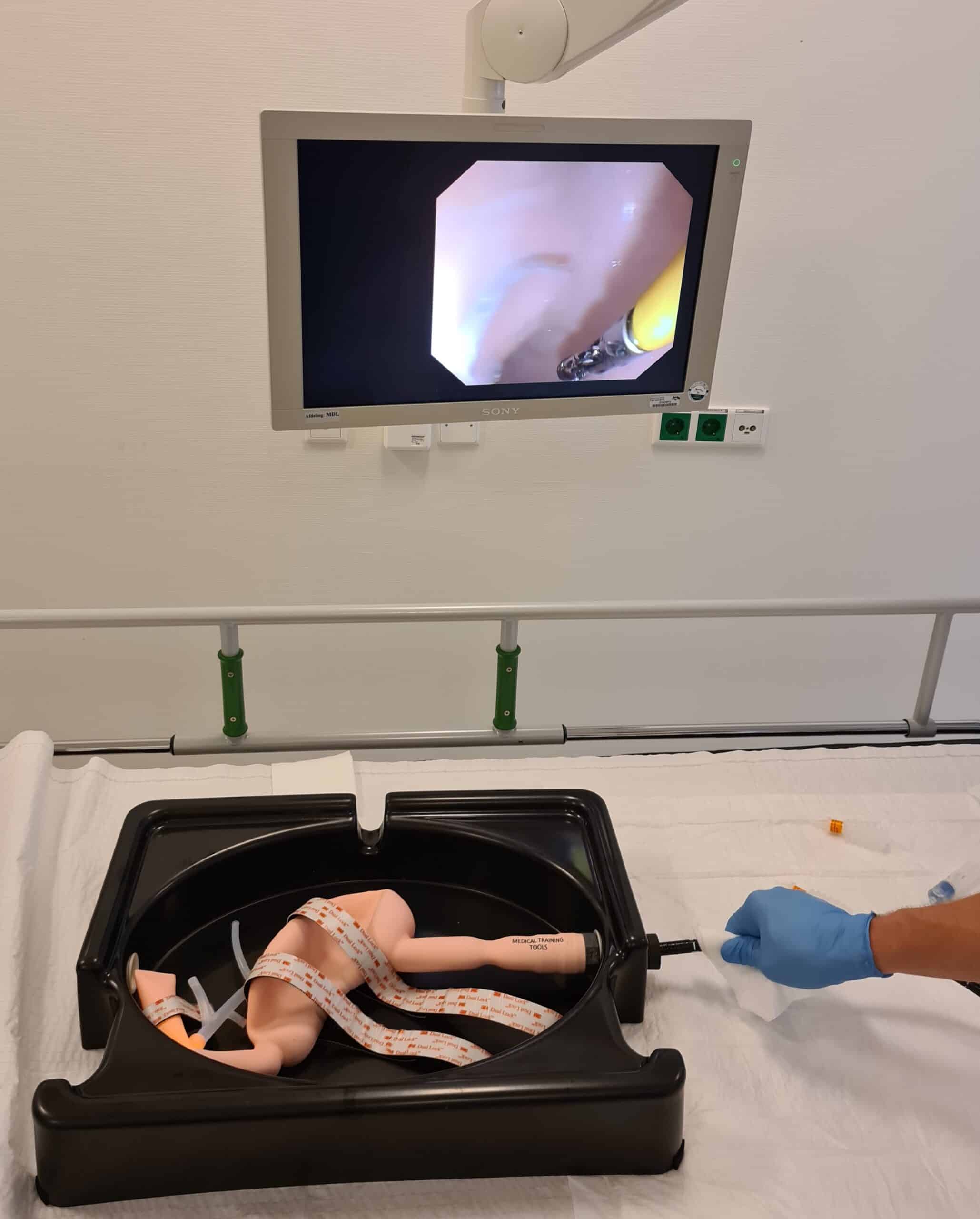 Some types of TD-Box training require that the models be secured to the therapeutic space. They can simply and effectively be attached using adhesive Velcro, as required. This provides flexibility: you can position the model various ways depending upon the specific needs of each training.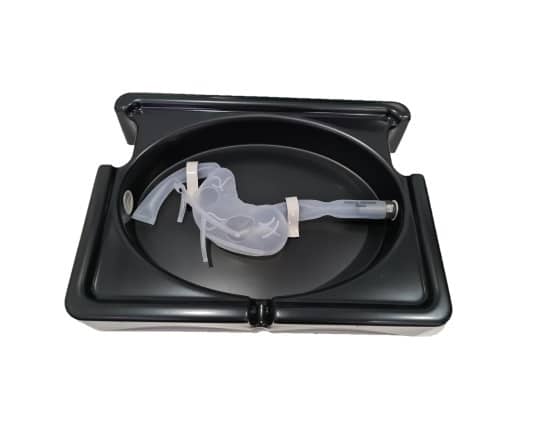 Lubricant usage
Applying lubricant regularly to the endoscope is essential for the effective and smooth insertion and to minimize resistance in the models during the training sessions.
Try to distribute the lubricant as evenly as possible so that the endoscope can move smoothly throughout the model.