We're pleased to share photos of the TIF training implemented as preparation for the Italian premier of the TIF 2.0 procedure with the Esophyx-Z+ at the Gemelli Polyclinic, Catholic University of the Sacred Heart, Rome. It took place on the 10th of December 2020 as an initiative of the department head, Professor Guido Costamagna, among others.
In the left photo Dr Pietro Familiari and Dr Landi Rosario are having a brief training using MTT's the Upper GI model to prepare for the procedure. The middle photo illustrates how the device (Esophyx-Z+) mobilizes the esophagus and attaches a portion of the lower esophagus to the fundus.
The "live" (bottom right) photo shows the lower-esophagus fixation with >2cm inside the stomach, creating a new anti-reflux valve, as carried out by Prof Costamagna and Dr Familiari.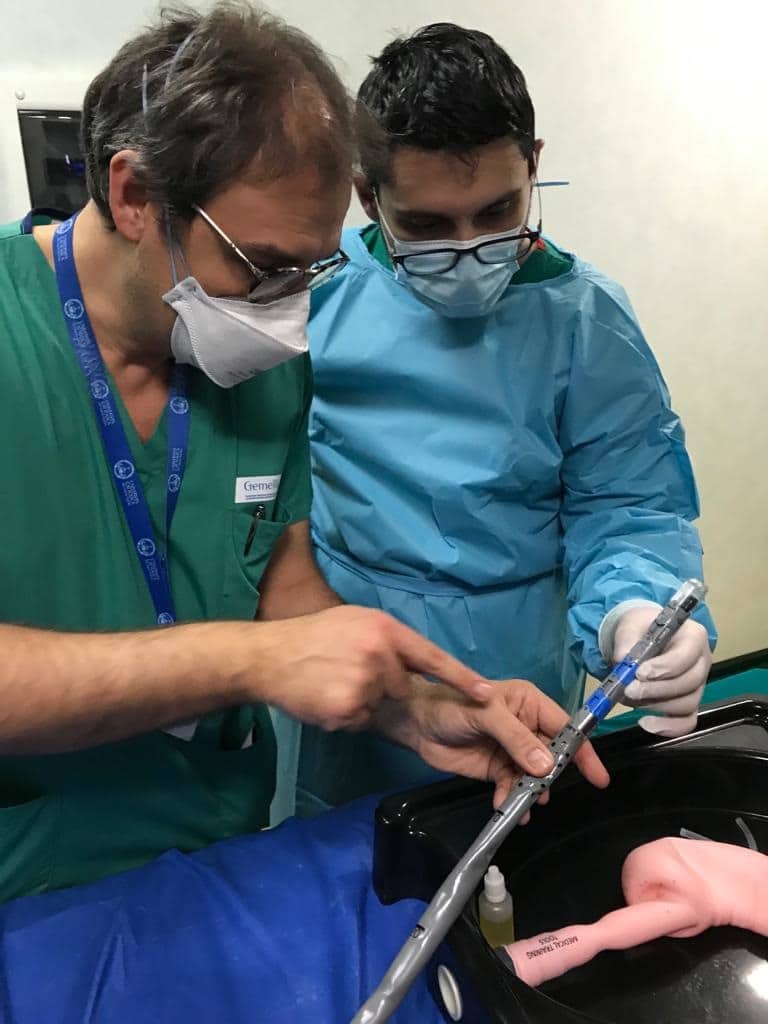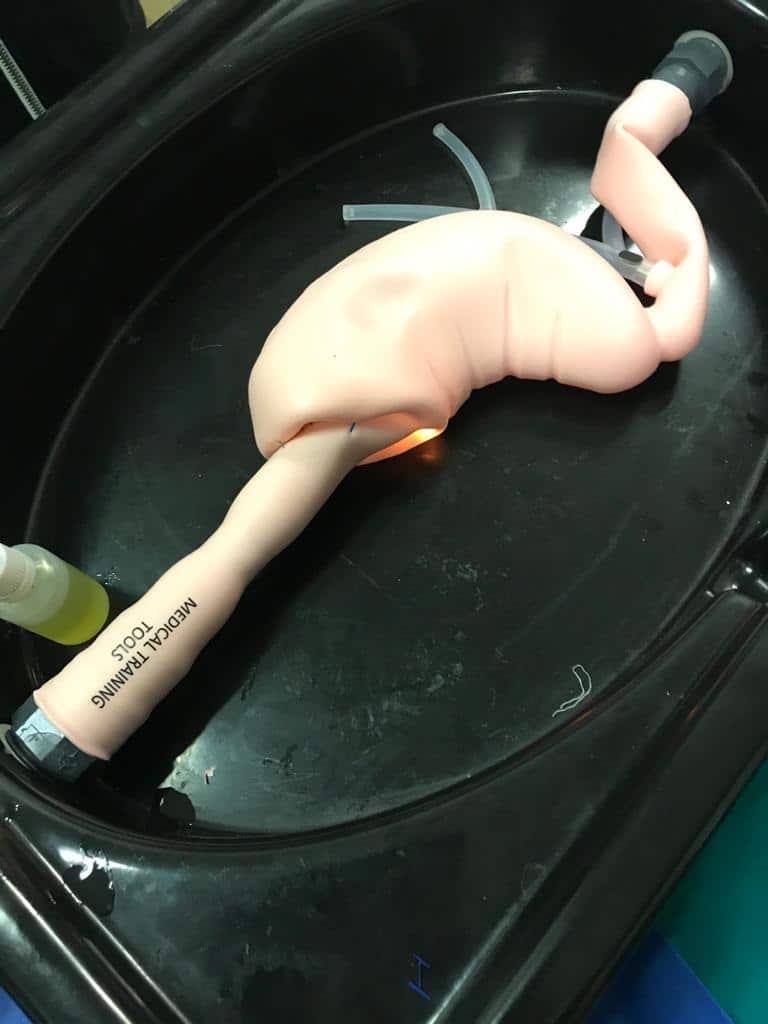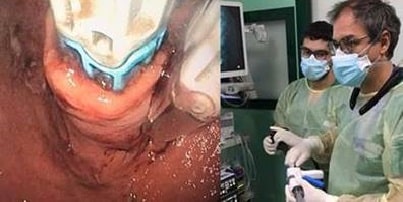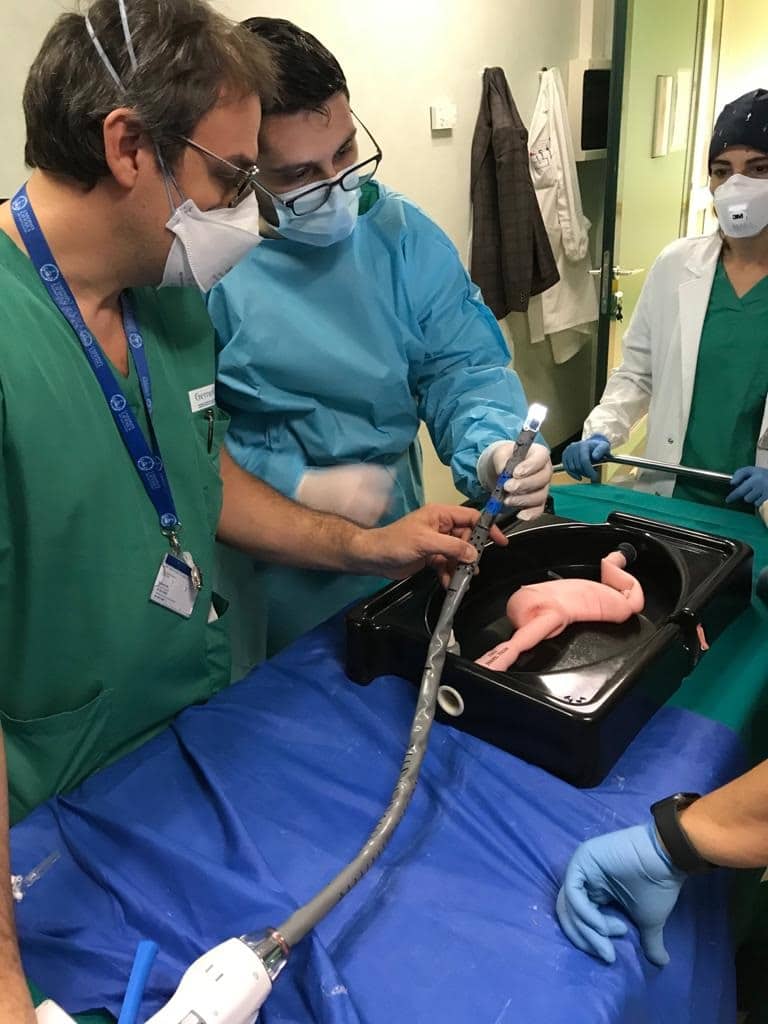 We are proud to have played a role in the implementation of this landmark procedure.
We wish all of you a healthy, safe, and joyous (if toned-down!) holiday season
---
Guido Costamagna is Professor of Surgery and Head of the Digestive Endoscopy Unit at the Università Cattolica del Sacro Cuore, Policlinico Gemelli, Rome, Italy.
He is the Scientific Director of the European Endoscopy Training Center at the Università Cattolica del Sacro Cuore.